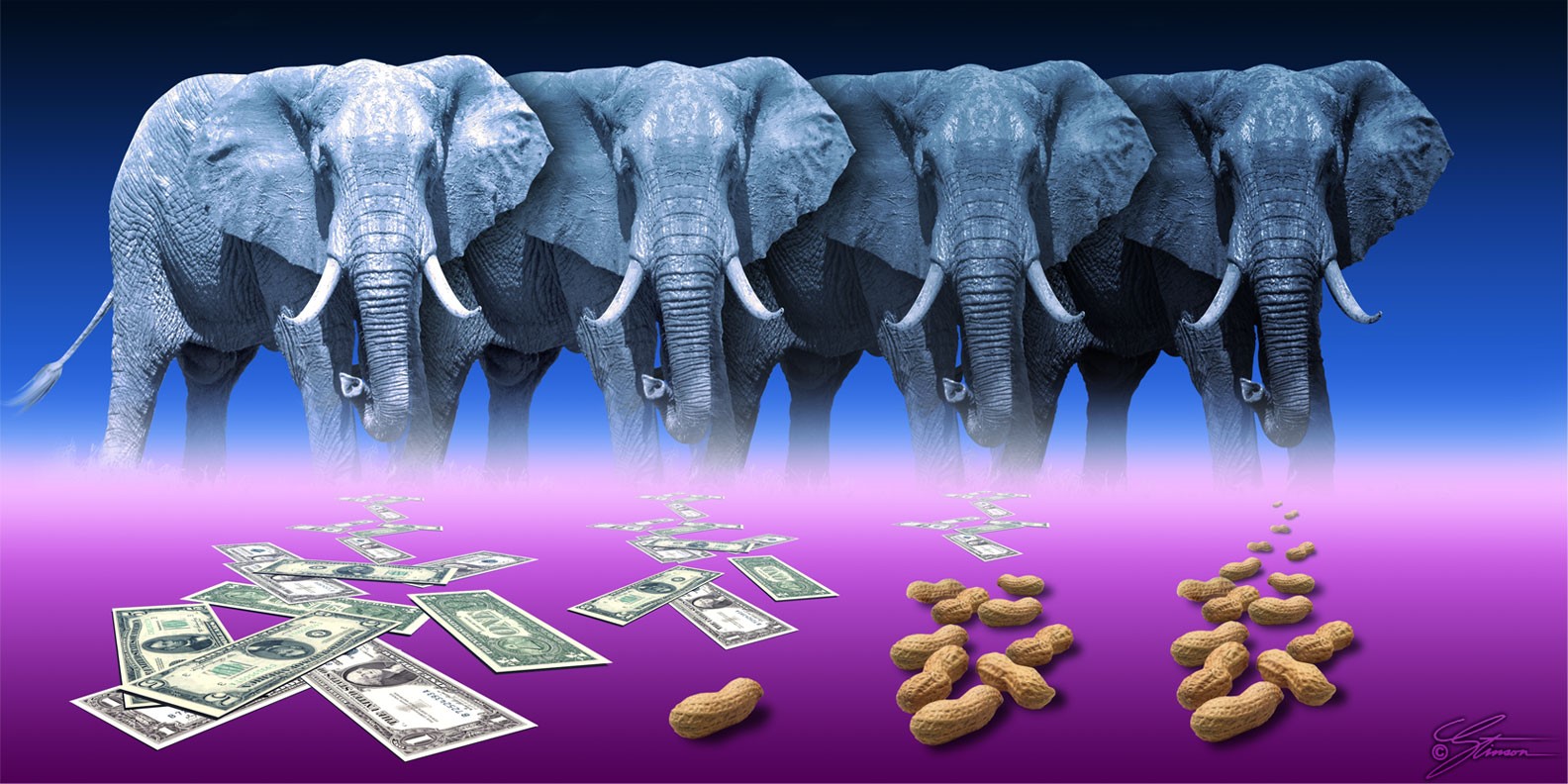 A picture is worth 1,000 words – right? Our founder, Pat Miller, thought so when he came up with this visual years ago to capture in a picture what our company does, and the benefits clients can realize by leveraging our unique expertise and services. Well, his marketing genius did not work in the above case, but it did gather a lot of attention and questions from those who saw it or those with a '?' on their face! To introduce our blog, we decided to document our historical marketing attempt by bringing our elephant story back to life with an explanation to pay tribute to our founder's creative efforts.
So, what does a white elephant have to do with managing your building's chillers, boilers, etc.? Let us explain. The white elephant represents old mechanical equipment heating and cooling your facility.
These white elephants are very hungry energy consumers, they operate on obsolete older technology that can't be tightly controlled to conserve energy and therefore are costing you a fortune to feed! It's costing you a lot in energy consumption, but you are not ready to fund the capital investment required to replace the obsolete equipment.
In comes EES, we love to tackle these issues and put money back into your pocket. This is our specialty; we can take your older equipment and modernize it with a new drive and control system to optimize it's performance and greatly reduce your energy cost. We take your hungry white elephant and convert it to a grey elephant happy to consume just peanuts in comparison.
Technology has come a long way and it does not require replacing your heating and cooling assets to make the new technology work for you. If you are interested in seeing if your white elephant can be migrated to a grey elephant, contact us. Our initial evaluation is always free.