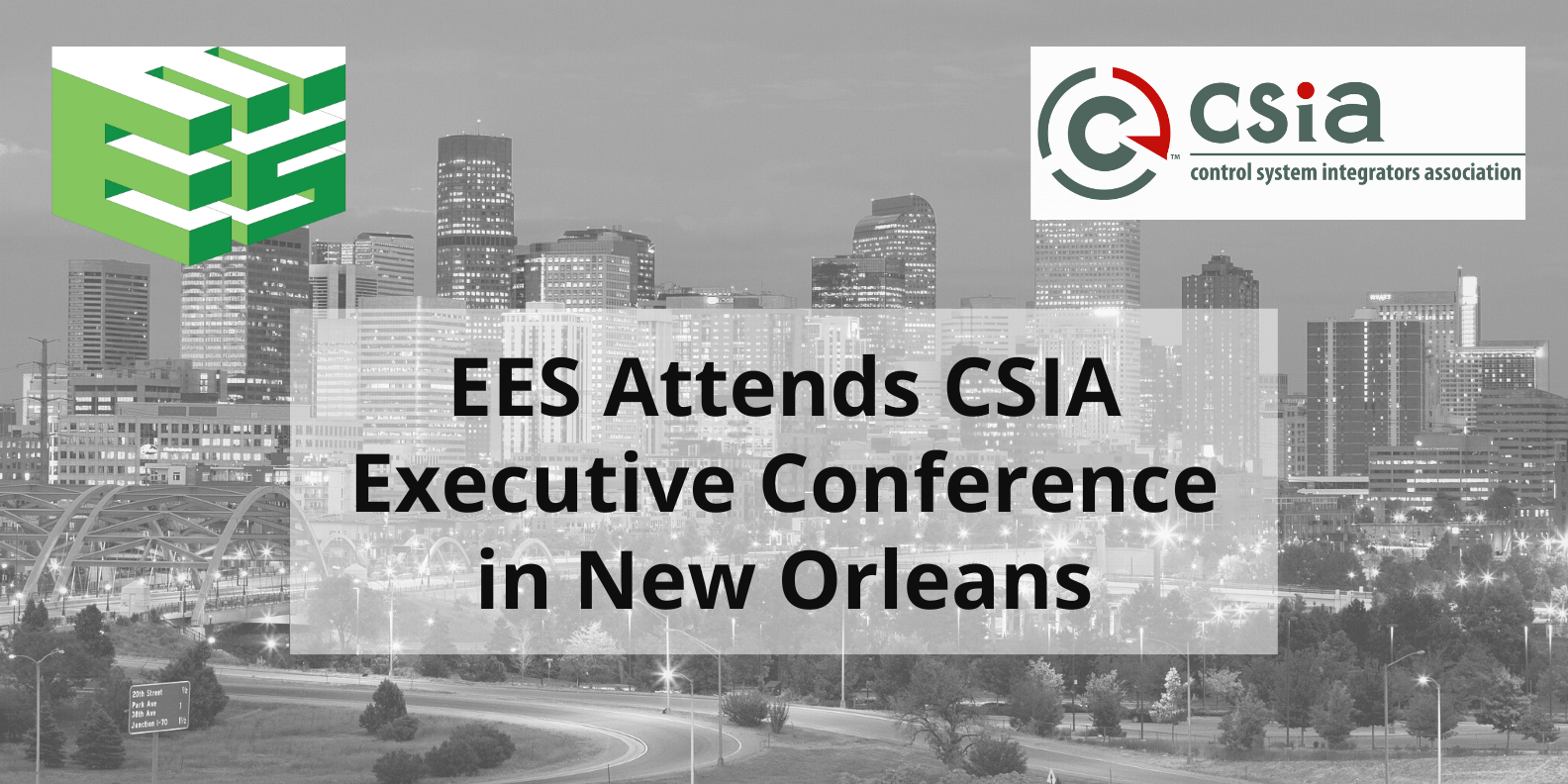 The Engineered Energy Solutions executive and marketing teams will attend the 2023 CSIA Executive Conference May 15-19, 2023 in New Orleans, Louisiana. In addition to the educational component of the conference, EES looks to make new connections and continue its successful partnerships with other control system integrators.
President Bruce Marson has attended quite a few Executive Conferences during his three-decade-plus tenure with EES and is excited to attend the 2023 conference this month in New Orleans, Louisiana, the second since the pandemic. New Orleans was the site chosen for the 2020 conference, but as we all know, was put on hold along with the rest of our lives.
"We are taking four members of our executive and marketing teams to the event and we will attend different presentations to best take advantage of the educational opportunities," said Marson. " After the conference, we will share knowledge with our entire staff."
EES' Founder and Chairman Pat Miller is arriving in NOLA .
"I enjoy attending the Executive Conference and reconnecting with my industry colleagues," said Miller. "As a founding member and past chairman of CSIA, I take great pride in attending the annual conference and appreciating how far the organization has come. We find it is a great resource for our company so we bring a group to best take advantage."
The 2023 Executive Conference will be the third for Peter Moskal EES Vice President and member of the marketing team.
"Pat and Bruce speak very highly of the Executive Conference and I look forward to attending again this year." Peter will participate in the Emerging Leaders group as well as attending a variety of sessions on recruiting and retaining talent. "I plan to take best advantage of the educational and networking opportunities and reconnect with many of our industry partners. I hope to meet many new contacts at the event and share the diverse skill sets our employees possess."
To meet with EES in New Orleans, please contact us.