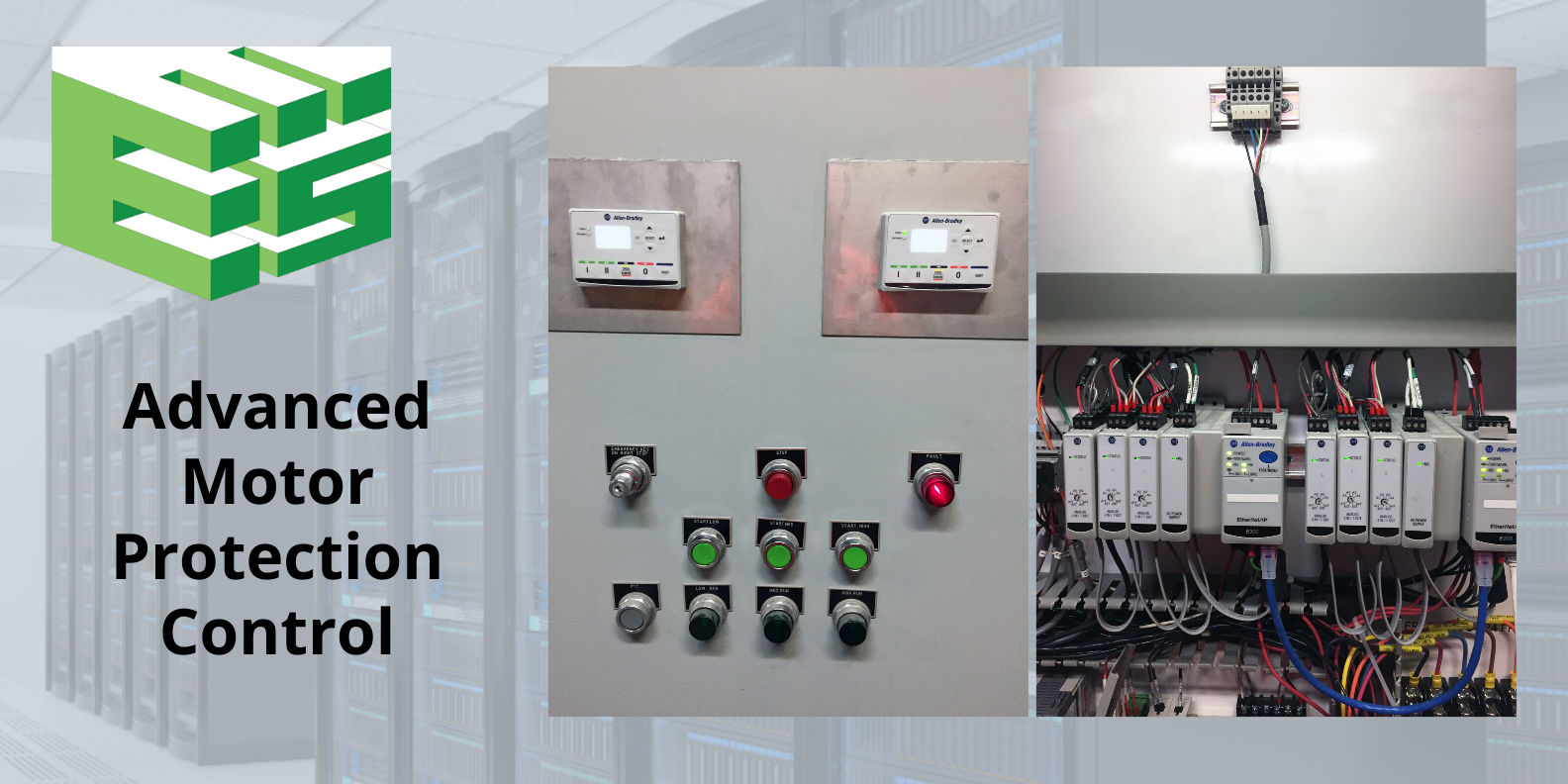 When one of EES' clients decided to do a capital upgrade of large motors, they planned to reuse the motor protection system that was in place. Our client was of the mindset that spending the additional money to replace the motor protection system that was still working was not necessary. Working as an advocate for our client, EES successfully argued that replacing the motor protection controllers at the same time would be an investment well spent. As is the case for many older controllers in the field today, the only way to get repair parts on old units is through a used/refurbished market. In addition to difficult part sourcing, this could cause unwanted extended downtime for our client.
EES had our client's long-term well-being in mind and was able to convince them of the value and wisdom of upgrading the obsolete control system with Allen-Bradley's newest technology for overload protection, the E300™ (networked) Electronic Overload Relays.
EES designed the upgrade to occur as the motors were replaced, providing zero impact to the downtime of the overall system. The new control system provided advanced capabilities compared to its predecessor, including the ability to run much faster resolving a longstanding complaint of our client. For example, the new motors have a strict start limit of once every 15 minutes and normally switching speeds (from low to medium to high and back) counted as a new start requiring the 15-minute wait. EES was able to creatively program the new technology to "not count" switching speeds as a start, greatly mitigating the potential problems of this new strict limit on the motors.
Upgrading to the new Rockwell Automation/Allen Bradley technology ultimately benefited our client. They are able to run the motors more efficiently and faster while providing long-term stability and supportability.
Whether you are considering upgrading motors and/or your current motor protection controls are older, we can help you evaluate if an upgrade to the motor protection system makes sense for your application.