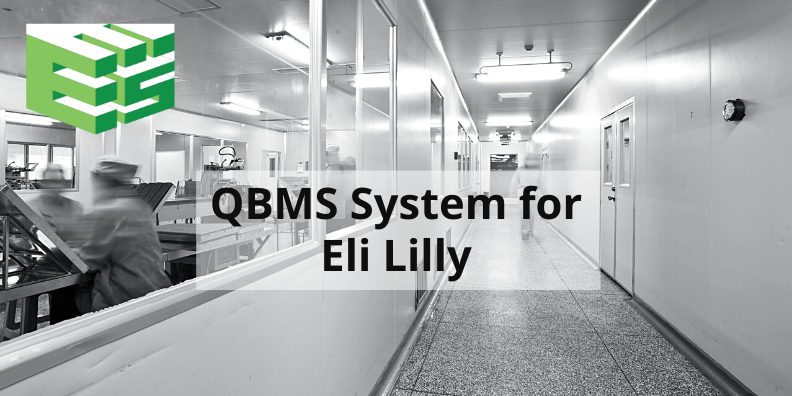 EES was selected as the technical resource and project supervisor on a QBMS system at Eli Lilly's modular pharmaceutical manufacturing facility in Indianapolis, Indiana. The system is still in use more than 15 years later.
Eli Lilly, a world-class pharmaceutical and medical research company, led the way with its innovative modular design facilities project that began more than 15 years ago. The facility, located in Indianapolis, Indiana, features a fully integrated HVAC control system and integrated process HMI platform. The system originally gave Eli Lilly a distinct competitive advantage, and continues to run after all of these years.
At the time, Eli Lilly needed an experienced control systems integration company able to oversee the implementation of their first Qualified Building Management System (QBMS) as required by the FDA. Due to the project risks found by Eli Lilly project managers, the company sought an integrator with validation expertise and experience with Allen Bradley PLC and HMI, mechanical design, commissioning, and Good Automated Manufacturing Practice (GAMP4) Standards. The search ultimately led to EES through the project validation company Brock Solutions. EES was responsible for technical and operation supervision over Rockwell Automation, and was liaison to all suppliers, engineers, and project personnel involved in the environmental controls. The charge was led by Bruce Marson as the Production Manager, who supervised personnel in both the US and Europe.
The original scope included implementation of Eli Lilly's programming, commissioning and qualification standards to the HVAC systems within the then-new modular facility produced by Pharmadule. With EES's overall HVAC experience and speed to market, the previously-identified project risks were mitigated. Along with the supervisory duties, EES's major responsibilities were to support PLC and HMI software development, define trade personnel areas of responsibility, and coordinate activities of design, installation and startup with the commissioning and validation teams involved in the project.
The selection of Engineered Energy Solutions by Eli Lilly as the QBMS technical resource/project supervisor was predicated on EES's recognized experience in pharmaceutical facilities systems integration requirements and most importantly, in EES's extensive experience in HVAC design and installation. This was of specific importance to Eli Lilly due to the nature of its highly-regulated pharmaceutical manufacturing. These experiences helped EES to quickly identify and resolve potential problems with the requirements and design specifications, as well as resolve control sequence problems found during testing.
Eli Lilly's modular manufacturing facility became fully operational in November 2006, 31 months after it launched in April 2004. EES was awarded a similar role in January 2005 to perform commissioning of a second QBMS system at the campus, this time on a Johnson Controls platform.
EES has done extensive work in the pharmaceutical industry, including a project at an R&D laboratory and at a plant in Puerto Rico.
For more information or to discuss a project, please contact us.