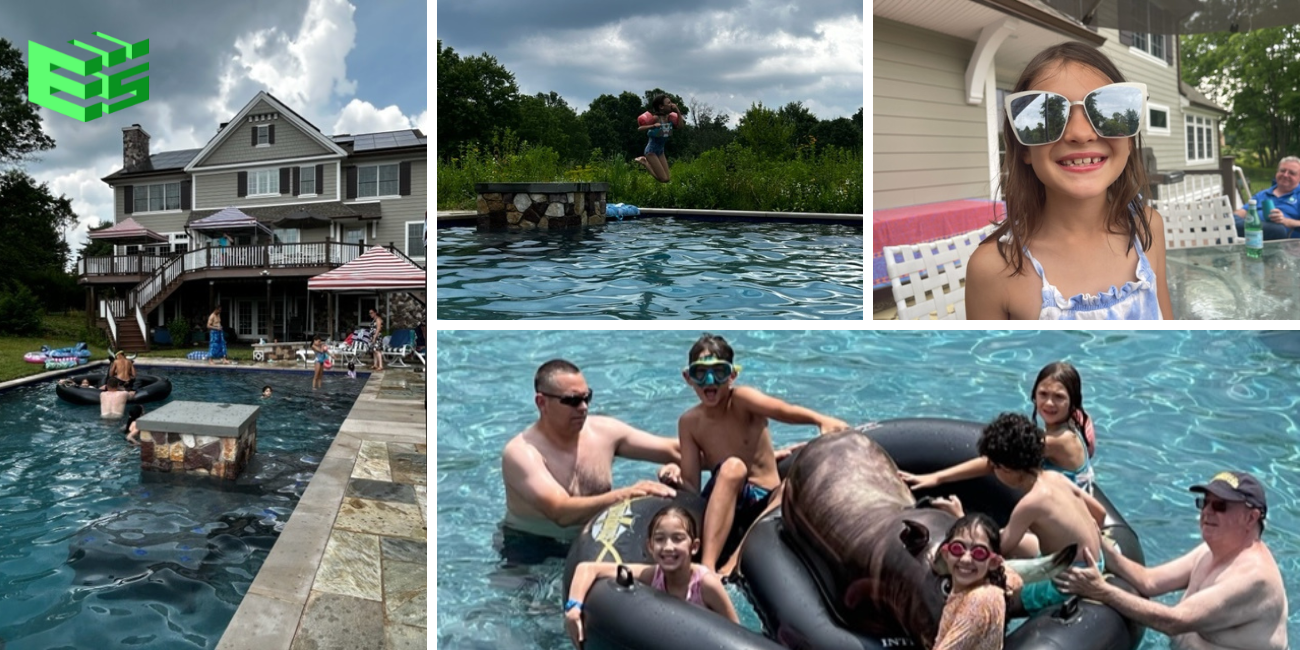 As in years past, the employees of EES, along with their families and friends, descended upon the home of Dan & Christina Luna for an afternoon of food, fun, sunshine, and swimming. There were several families' young children, all of whom ended up riding on the "inflate-a-bull".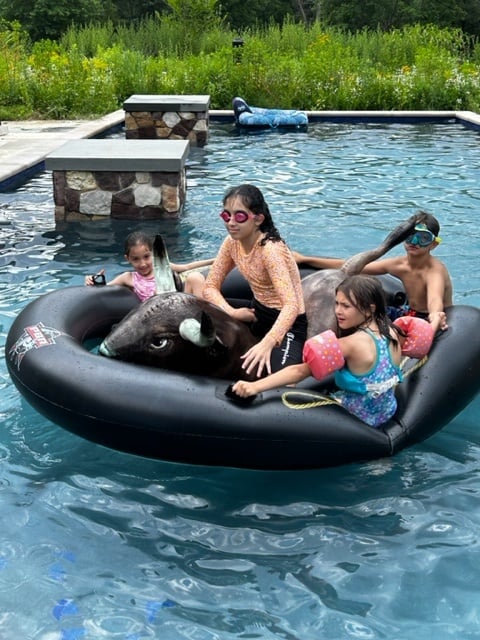 Tom & Judy Marquet joined us that day, a former member of EES from days long gone by, sporting his "Procos Poppers" EES softball team shirt from the 80's.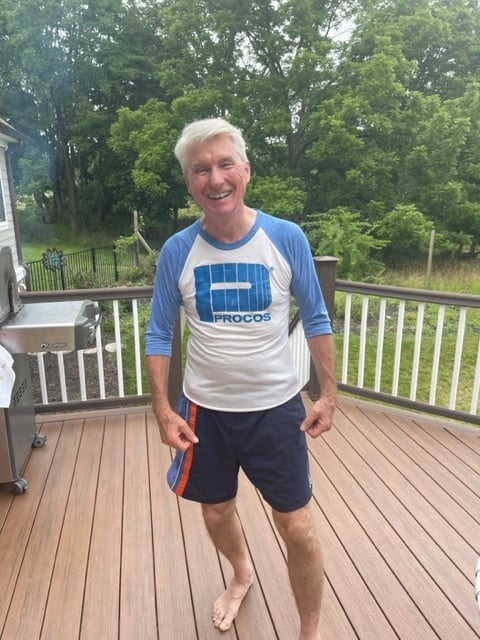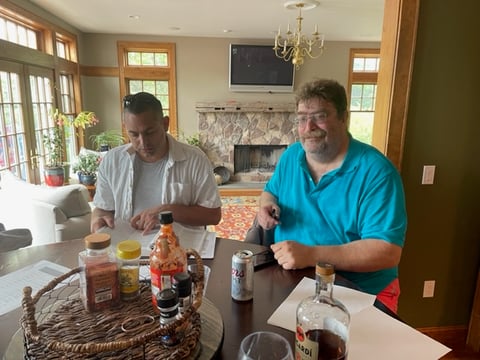 The weather cooperated (mostly), with only about one-half an hour we had to vacate the pool as we waited out a short thunderstorm. It was the only way to get the kids, both young and old, out of pool to eat!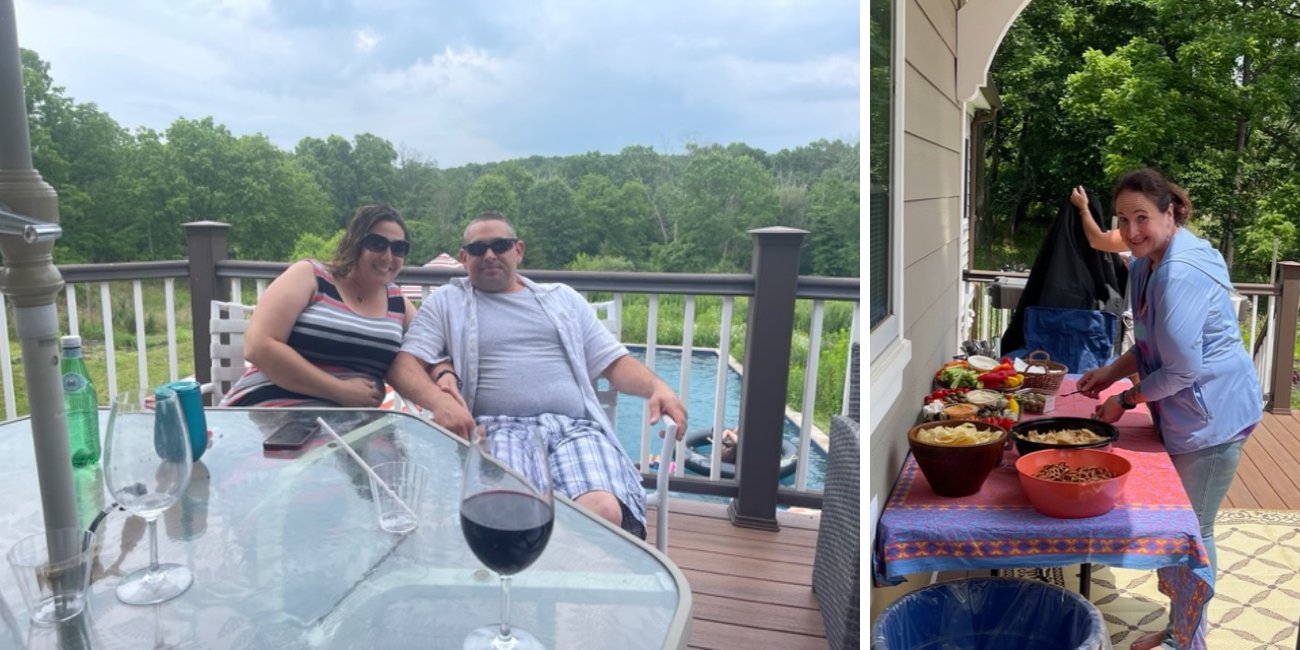 As you can see from the pictures, there was a lot going on the whole time. Many of the guests helped with making the party a big success. Anne Miller was the empress of the bar-b-que grill. Dan did the lifeguarding. Everyone helped in preparing the vegetables. Bruce and Lisa Marson stayed after to help clean the dishes. Christina figured out how much and what to buy groceries to deal with the size of the group. As usual, to-go bags and packages of left over goodies were dealt out at the end of the event.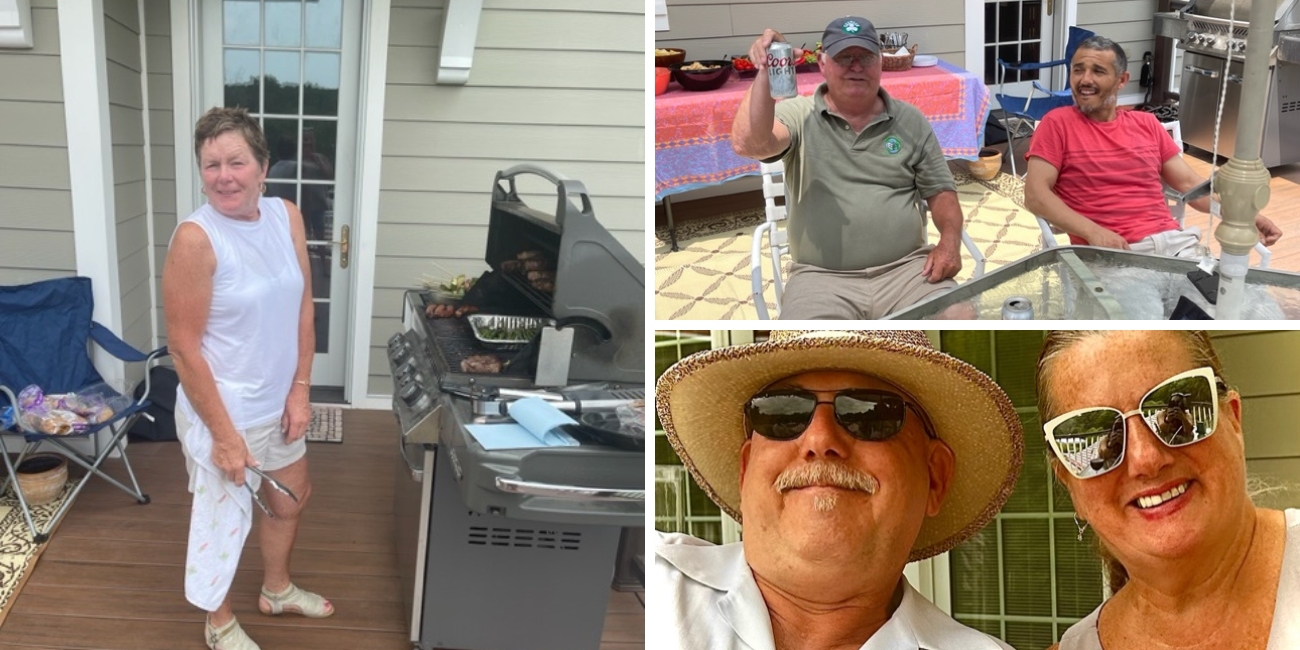 We were also able to celebrate (a few days early) Pete Moskal's birthday. He was quite surprised to see a picture of his face on the cake. Several of the kids were very specific about whether they wanted an eye or an ear on their piece. Most of us sang, and as usual, everyone chose their own key to sing in.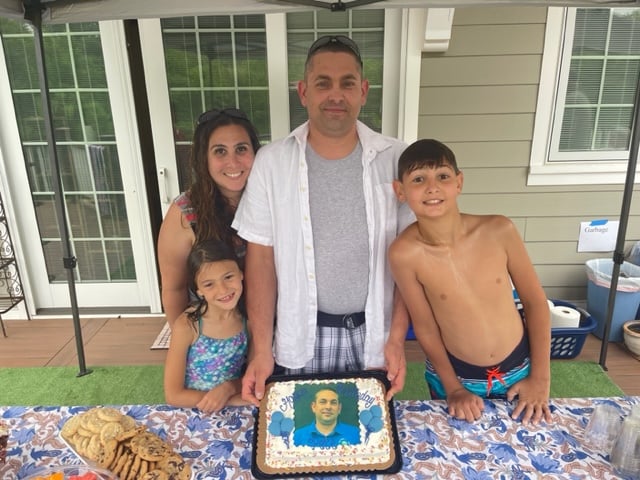 We were so fortunate to have picked the right day. The next day was stormy; but that was good. It gave everyone a good excuse to have a very quiet day on the sofa to recover.