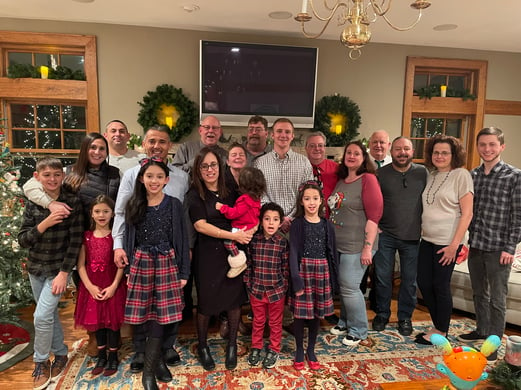 EES employees, friends, and family gathered the night of December 10 at Dan Luna's home for the festive annual holiday party.
Children and coworkers alike were delighted as Founder and Chairman Pat Miller donned big black boots and a red coat as Santa Claus this year! Reports have it that some, but not all, took a seat on Santa's knee to request gifts.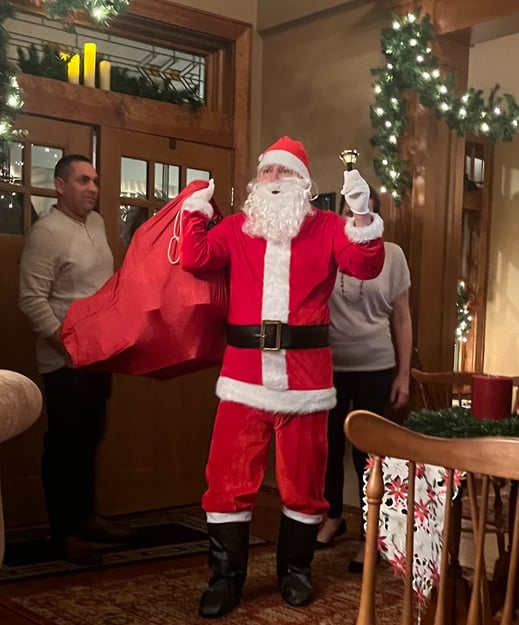 Gifts were exchanged and one in particular stood out this year: a signed Frank Zappa album for CEO Bruce Marson in honor of his 30 years of leadership at the company. Before his time at EES, Bruce had a Frank Zappa cover band and was the keyboardist. Bruce appreciated the truly special and heartfelt present.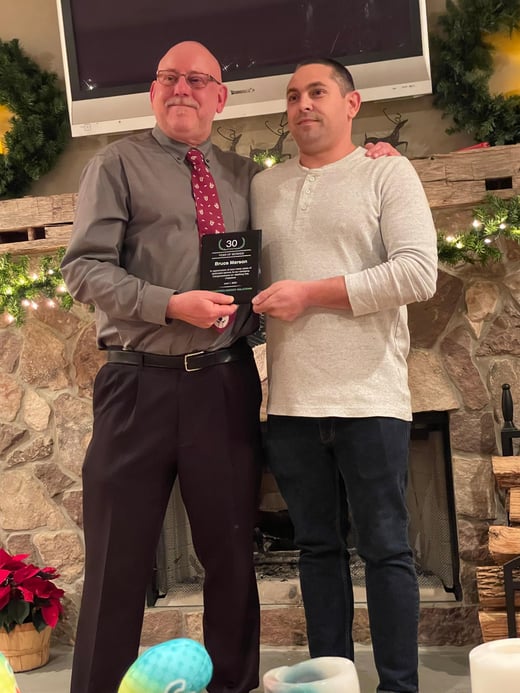 Former EES employee Ted Marquet, and Pat and Anne's grandson Jack Fedrizzi also joined in the festivities this year. It's always nice to see familiar faces over the holidays!
To my EES family, I wanted to compliment us on a wonderful holiday gathering, and say thank you.
First, thanks go to the Lunas for hosting another wonderful party. They put in a great deal of effort every year, including cooking a turkey and Beef Wellington!
Second to the Millers for bringing Santa to life. It has been many years since Pat has played the role, and he does make for a festive Santa!
Last but most of all, to my comrades in arms and their families. Of all the various EES families, this is the one that I am lucky to have. I was so touched by the recognition of 30 years, and will proudly display those gifts for as long as I live. And to be appreciated by the wives with a separate gift was very thoughtful. Without all of you, this venture called EES would not function nearly as well.


Warmest regards and thanks,

Bruce Marson, president and CEO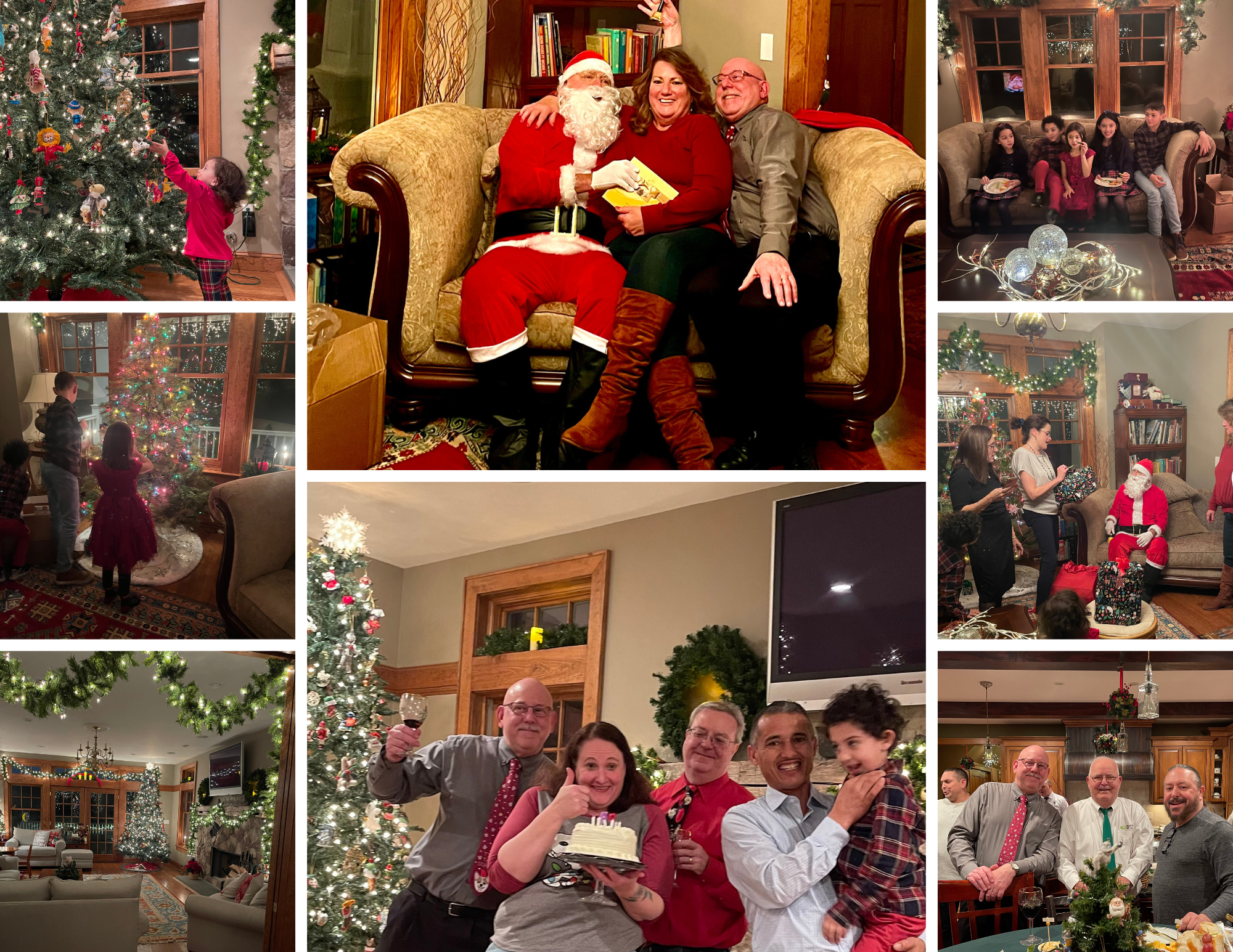 Thankfully, despite the snow, everyone made it safe and sound home.
Happy holidays everyone!